How did you become a photographer?
I picked up a camera on my first acting job out of drama school in 2000. I had no idea what I was doing but quickly fell in love with the learning process.
How did you get into shooting headshots specifically?
Pretty typical route I suppose: I was an actor with a camera and had friends who needed headshots. After a year or two it dawned on me I was a much better photographer than actor so I made the switch.
Where do you shoot?
At my home studio in north London. It's in the garden and I can open it up in the summer and close it down in the winter so it's a nice place to shoot. I've been there about 5 years and I love it.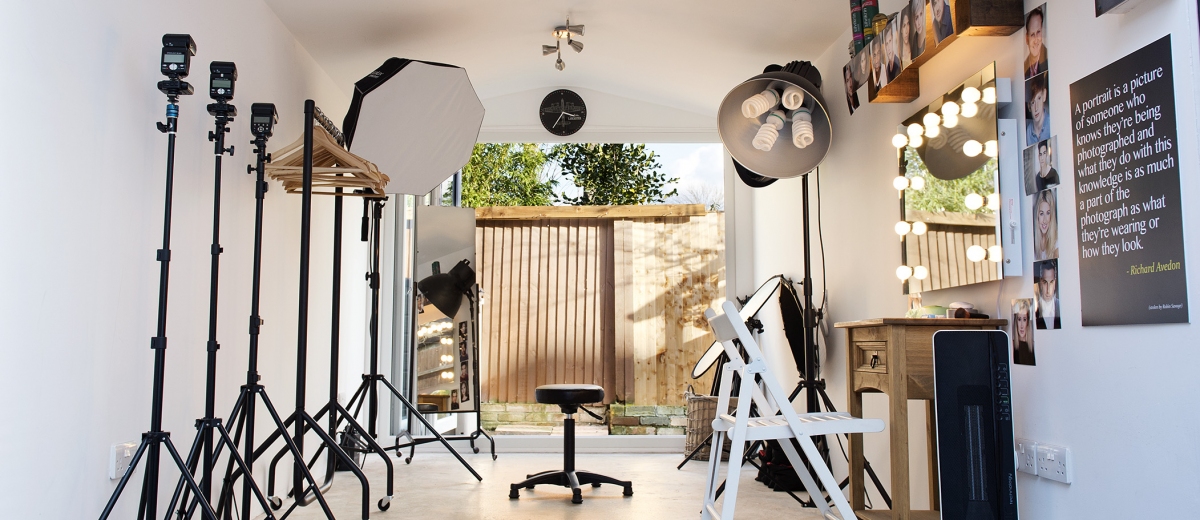 How would you define your style?
I mostly get complimented about the eyes in my photos and that the actor is looking out of the photo at the viewer, which is great because that's what I aim for!
Tell us what you like most about your job?
The variety of people that come in the studio. Everyone wants the same thing but quite often have different ideas of how that might be achieved so it's great fun being flexible and putting my skills and experience in to practice to get people the headshots they want. Also the buzz you get when you crack how to shoot that particular person and start producing striking images of them is pretty great.
And tell us what you like the least?
Not being part of a team. The only thing I miss about being an actor is being part of a company.
Robin Savage
Who is your photography hero?
Don McCullin. He's had a life like no other and his visual storytelling skills are second to none. I met him at the Imperial War Museum a few years ago. The experience was heightened by the fact I was there with my father-in-law (a retired press photographer) and they once shared a flight home after covering the same conflict.
I also love Annie Leibovitz for her technical skills and I'm constantly inspired by many other APHP members.
What track is most likely to be playing in your studio, or on you iPod?
I always let the client choose – no one wants to listen to the drivel I do….
Jaffa Cake or Digestive?
Team Hob Nob. Chocolate of course.
Wine or beer?
A nice bottle of French or Spanish Red.
Cats or dogs?
Unquestionably dogs. I'm yet to fathom out the purpose of cats as pets…
How would you like to be remembered?
As one of the good guys.
About Robin
Web address:
www.robinsavage.co.uk
Twitter:
@RobinSavagePics
Insta:
robin_savage_headshots
Facebook:
https://www.facebook.com/robin.savageheadshots
Read previous posts:
Headshot Advice with Robin Savage: Indoor or Outdoor?
What happens during a headshot session?
What A Shot - Robin Savage