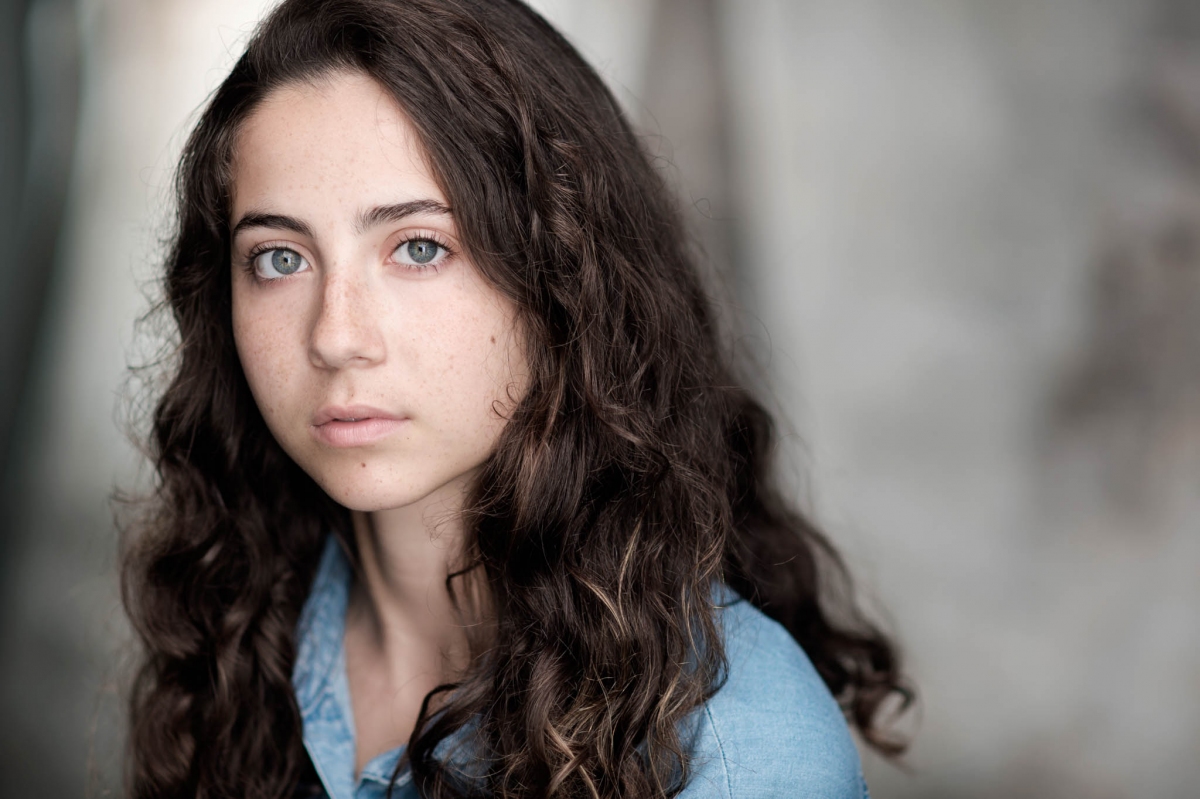 A great headshot involves the coming together of a number of different factors. Technical skill, of course, is one of these, but you also need a unique connection between subject and photographer. A great choice of clothing. A brilliant location. And that's just for starters.
In this monthly blog, we ask a member to share an image that means something to them, and explain why. This month, we talk to Robin Savage about a shot that shows how a client's look finds a match in the photographer's technique, to tell a striking story.
Robin says:
This is an image from Mountview student Rebecca Costa's first ever headshot session.
The thing that struck me about Rebecca when I first met her was what a natural look she has. If memory serves she doesn't have a scrap of makeup on in this shot. I decided to shoot her really simply to compliment this – I put her in a place in my studio that gets tons of daylight and decided against using hairlights, lights in the background etc and directed her towards a calm and delicate expression.
The blue shirt to lift her eyes sets off the image nicely I think.
Where:
My studio at home.
When
: May 2018
How:
Lots of daylight to give lots of fill, then tiny of bit of flash from above to give some direction to the light.
On what:
Nikon D4s with 135mm f2.