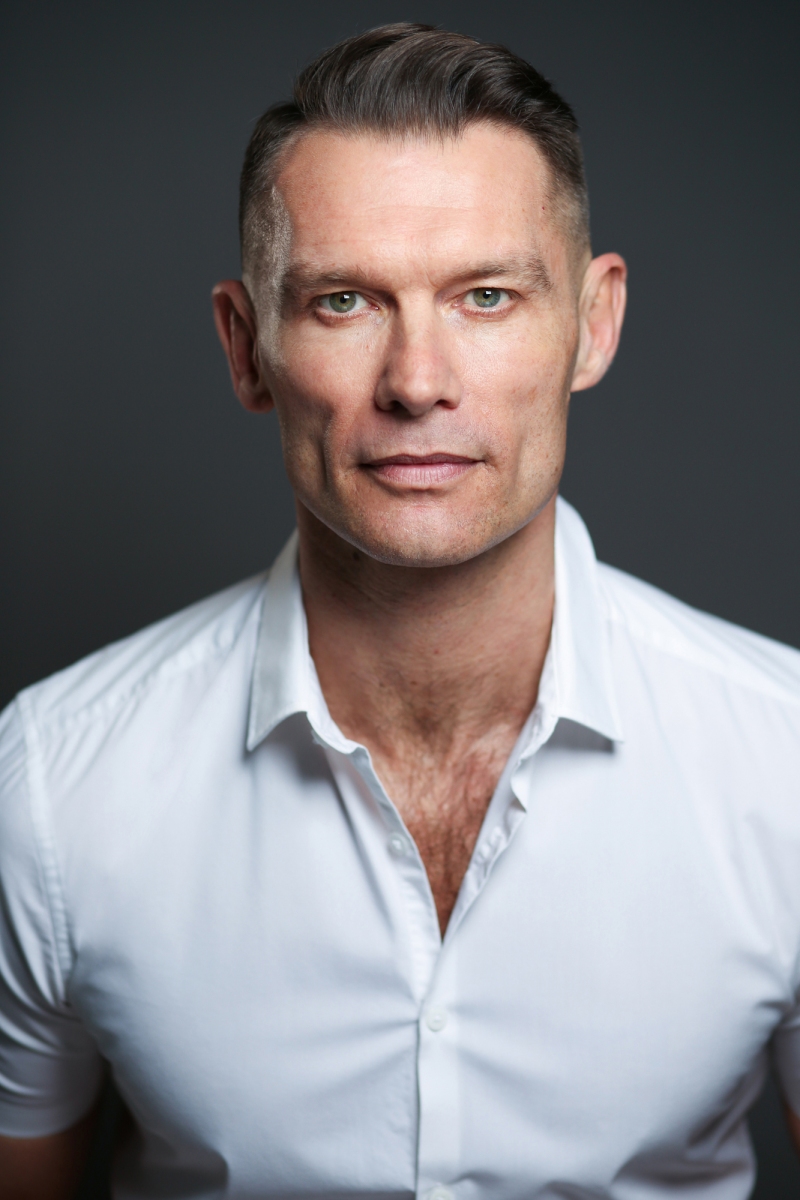 John Partridge - Taken by Claire Grogan.
What I want to achieve in any session is to capture that one stand-out image which an actor can truly own. Honest, captivating and with an indefinable spark and touch of magic.
This image is special to me on more than one level. The actor, John Partridge, is somebody whose stage and screen work I already loved but having recently watched him win Celebrity MasterChef 2018, I felt I knew something of the man himself, not just the performer. I was excited to work with him and he didn't disappoint - it was a hugely enjoyable and creative shoot.
This photograph was taken close to the end - the white shirt was a quick 'extra' outfit that we weren't planning to wear but I suggested popping it on for the last few shots and it really worked, contrasting with the dark background and further enhancing John's amazing cheekbones.
On a technical note, I have just changed to working with Profoto lights which are just incredible. Last Tuesday I spent a whole day in the studio with fellow APHP tog Adam Hills/Mug Photography generously sharing his superb lighting skills and helping me get to grips with the new system. John's session was my first after that Super Studio Day and represents a new style for Claire Grogan Photography. I look forward to continuing to evolve and grow as a photographer and this image will always be special as part of that journey.
Where shot: In my North London studio
When shot: November 2018
How shot: Profoto B10 Key light, Yongnuo LED panel kick
What camera: Canon 5D Mk111
About Claire
Web address:
www.clairegroganphotography.com
Twitter:
@ClaireGroganPix
Insta:
@ClaireGroganPix
Facebook:
Claire Grogan Photography
Read previous posts
Photographer in Focus: 60 seconds with Claire Grogan
Behind the Scenes: In the studio with APHP member Claire Grogan