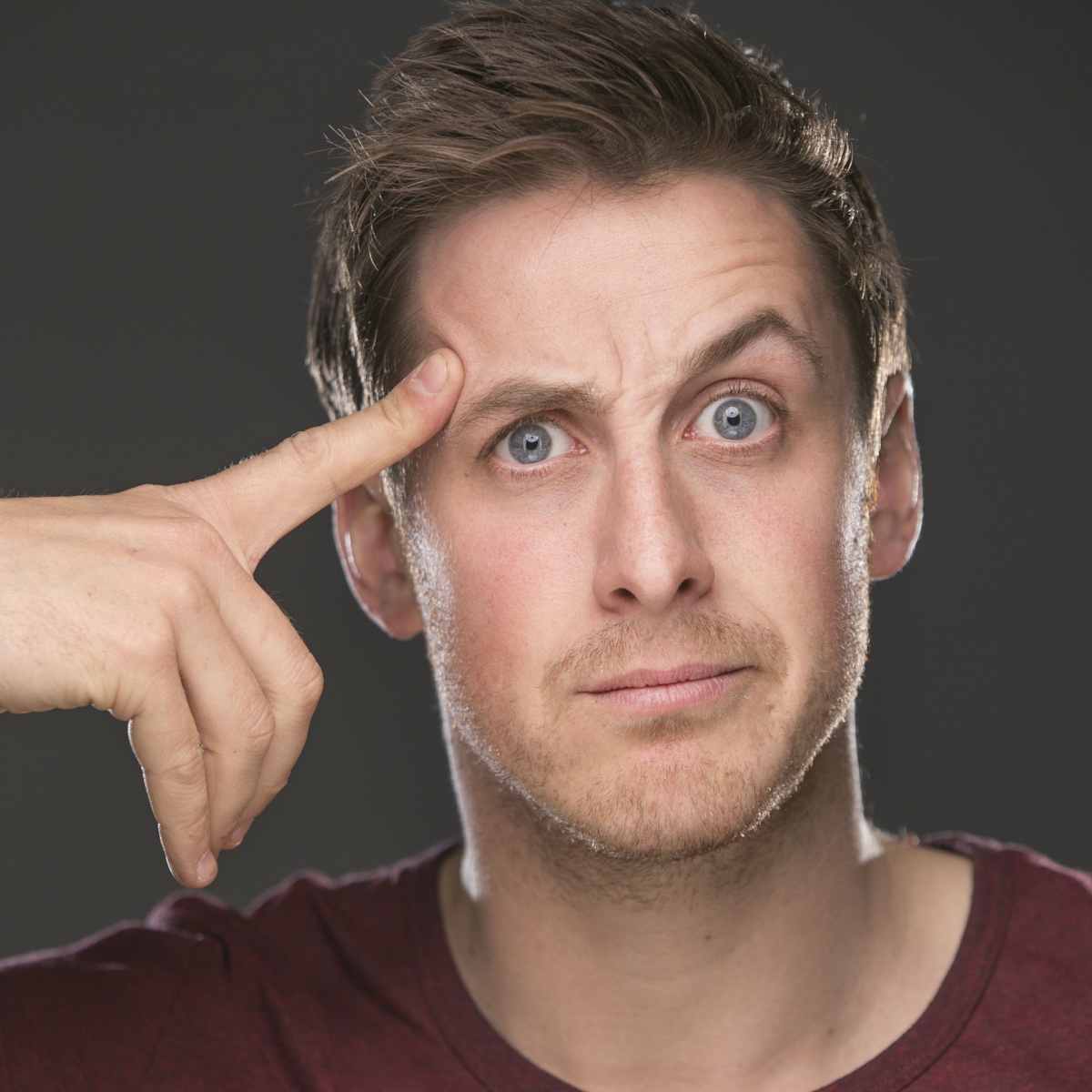 How did you become a photographer?

I started off making films originally, since a young age I was always obsessed with cameras and capturing moments, my (now) wife bought me my first digital SLR and that's where my spark for photography really took off.
How did you get into shooting headshots specifically?

I was an actor previously and because I always carried a camera with me on tour, I would often shoot some headshots for fellow cast members, and one actor who was with a big agent showed them and they said they were "really good, who was the photographer?", I thought at that point maybe I had a good eye for it.
Where do you shoot?

I'm fortunate enough to have a studio in a lovely part of West London, just off portobello road with the ability to shoot both studio and outdoor shots.
How would you define your style?

Its a mixture of dramatic cinematic lighting and then crossing over to commercial bright pop, It all depends on the client usually.
Tell us what you like most about your job?

That every shoot is different! I enjoy the process of getting to know a client and getting in their heads a bit to capture their range accordingly.
And tell us what you like the least?

Arrogance. Clients that think they always know better despite me directing them differently to try and get the best out of them, they can't see what I'm seeing through the lens.
Who is your photography hero?

I was inspired when I started digital to shoot off camera flash by American photographer Zack Arias, something really resonated with me, not only his style, but his attitude to the industry. Also constantly inspired by the other APHP photographers around me, there's some amazing work that they all produce, keeps me on my toes!
What track is most likely to be playing in your studio, or on you ipod?

Elbow - Scattered Black and Whites (live from London version)
Jaffa Cake or Digestive?

Jaffa definitely. The whole packet please.
Wine or Beer?

I'll take an IPA thanks.
Cats or Dogs?

Dogs all the way, my assistant in the studio is one, so he's making me write this.
How would you like to be remembered?

The guy that gave you a good leg up to where you want to be, and let you enjoy the process of having your headshot taken at the same time.
Web address:
www.nicholasdawkesphotography.co.uk
Twitter:
@nicholasdawkes
Insta:
@nicholasdawkesphotography
Facebook:
/nicholasdawkesphoto