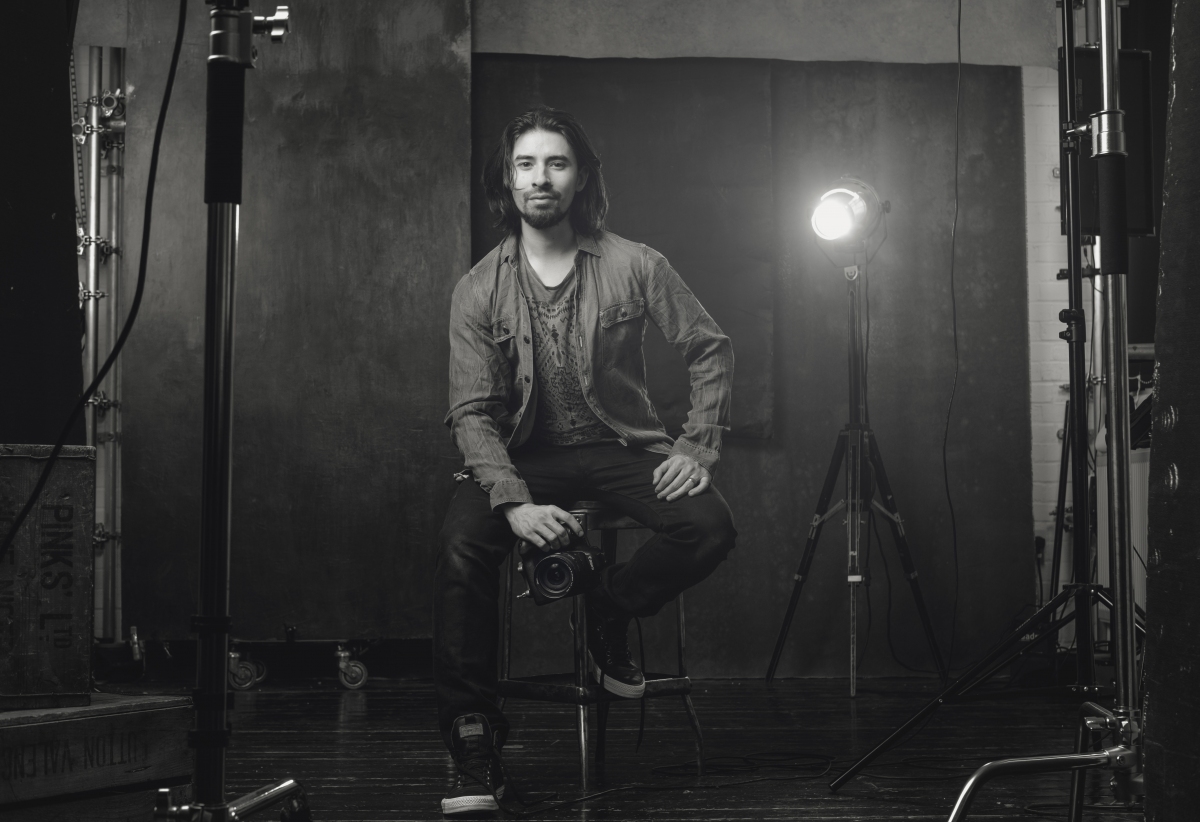 How did you become a photographer?
Always played around with cameras ever since I was a kid! Taking things apart, putting them back together again, that's me.
How did you get into shooting headshots specifically?
It wasn't until 2011 that I started taking headshots of actor mates of mine and things took off from there.
Where do you shoot?
I started using tunnels outside around east London where I used to live, then I started shooting in a bedroom where I installed a convenient fold up bed to make space! Now over the last four years I've lived in a dream of a studio space in Peckham. Lots of space and lots of natural light, it's an old perfume factory and has that NYC loft apartment feel to it.
How would you define your style?
Cinematic, dramatic, yet clean. A little mysterious with depth in the eyes!
Tell us what you like most about your job?
The interaction! Meeting new people everyday, every session has something unique to be discovered. The creativity! It really is endless. From lighting to painting backdrops, to working with hair and styling outfits!
And tell us what you like the least?
Wanting more photography gear! It's easy to splash out on the latest kit to inspire creativity only to have it at the back of a cupboard a few months later. We have all done it.
Who is your photography hero?
Lots come to mind but I'm continually inspired by the plethora of incredible work by
Annie Lebovitz
, her ability to work with a single light and produce such depth to her large cinematic scenes she creates with tons of kit! I do have to also mention
Joey L
. His portraiture is truly is breathtaking as he has mastered the subtleties in his lighting.
What track is most likely to be playing in your studio, or on you ipod?
I'm massively digging some Synth Wave music! If you are not sure what that is search for Kim Hardy on Spotify I have like 1800 tracks in a playlist! A bit overkill I know. To get an idea what Synth Wave is think the Stranger Things intro music. Very 80's, very retro, very cheap sounding.
Jaffa Cake or Digestive?
A dippy biscuit any day of the week!
Wine or Beer?
If I'm gonna do it I'll have a whiskey please!
Cats or Dogs?
Grew up with cats but want a dog!
How would you like to be remembered?
Errm, as a very creative human!
Web address:
www.kimhardyheadshots.com
Twitter:
@KimHardyPhoto
Insta:
Kim Hardy Photography
Facebook:
KimHardyHeadshots