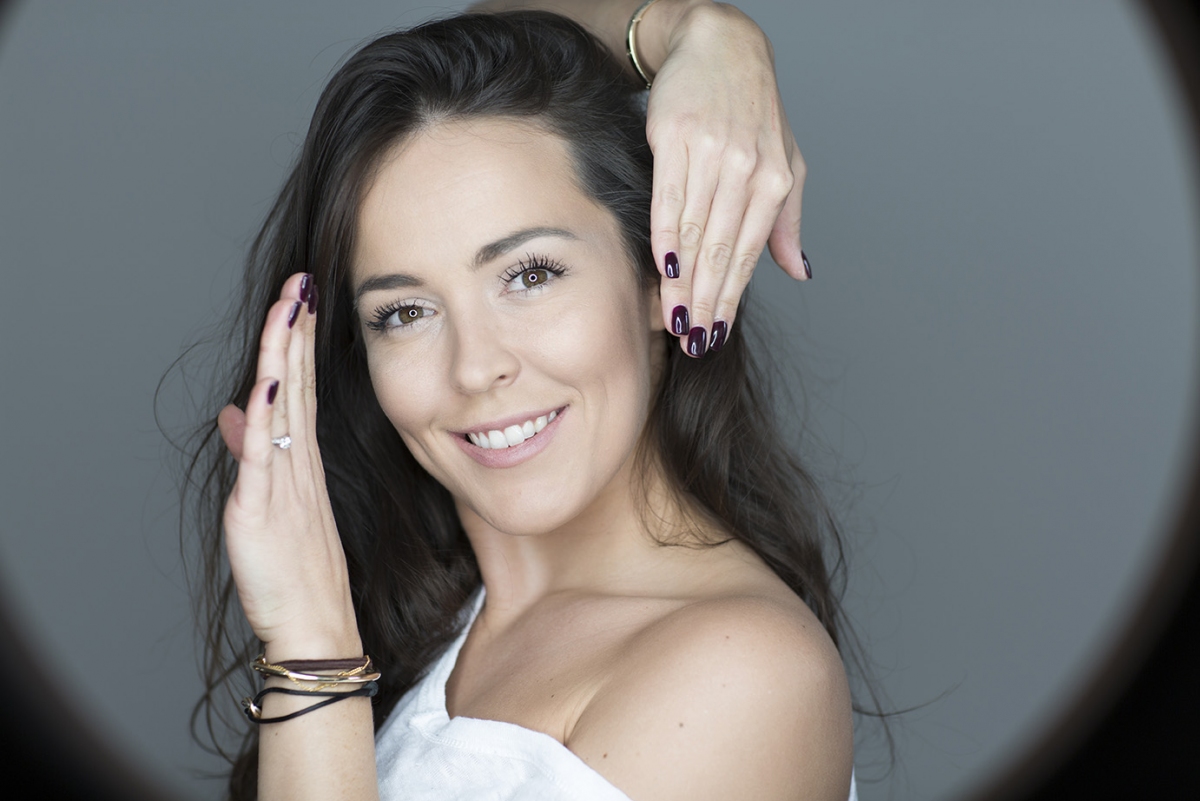 How did you become a photographer?
I was really lucky photography found me. I ran away to take a break from Acting to Asia, picking up a tiny SLR on the way, we had a love affair which never ended.
How did you get into shooting headshots specifically?
I took one headshot for a friend's girlfriend, she happened to have a profile and her agents loved the images. I'd always knew my passion was for faces and having trained as an actress it came natural to photograph my own kind too ;-)
Where do you shoot?
I shoot from my home – I think its important to have a constant supply to tea and biscuits, all part of the creative process.
How would you define your style?
Not sure I can define it, I constantly have to remind myself to pull away a little, for me it really is all about the face… Natural, honest, you being you. The camera captures everything, there is not point being anyone else.
Tell us what you like most about your job?
People's reaction at their images when they look at the camera screen, also printing images, seeing a moment / face captured in time, printed and finished in your hands, there is something so magical about it knowing you created it.
And tell us what you like the least?
All the admin involved, I'd love to just shoot all day – let the magic elves deal with emails, updating everything social media etc.!!!
Who is your photography hero?
I have so many!!! Martin Parr was my first love, his ability to see the present and the impact it will have in the future and capture it so intimately, I'm obsessed with Honesty in images, in a modern world where so much of what we see is so far from reality, Martin's images couldn't be more truthful and representative of that moment in time. My first Photography coffee table book was by Martin Schoeller, he captures people faces to me like thumbprints, he definitely nurtured my obsession with faces.
What track is most likely to be playing in your studio, or on you ipod?
Oldies but goodies:
Will You Still Love Me Tomorrow
Amy Winehouse.
Jaffa Cake or Digestive?
Digestive all the effin way!!!!
Wine or Beer?
Did you say Bottle? Wine!!
Cats or Dogs?
Have to say Dogs as a I have one who shoots with me called Bob Marley!!
How would you like to be remembered?
In Print ;-)
Find Emma:Website
:
www.eb-image.com
Twitter
: @eb_img
@eb_img
Insta:
@eb_image
@eb_image
Facebook:
www.facebook.com/ebimg