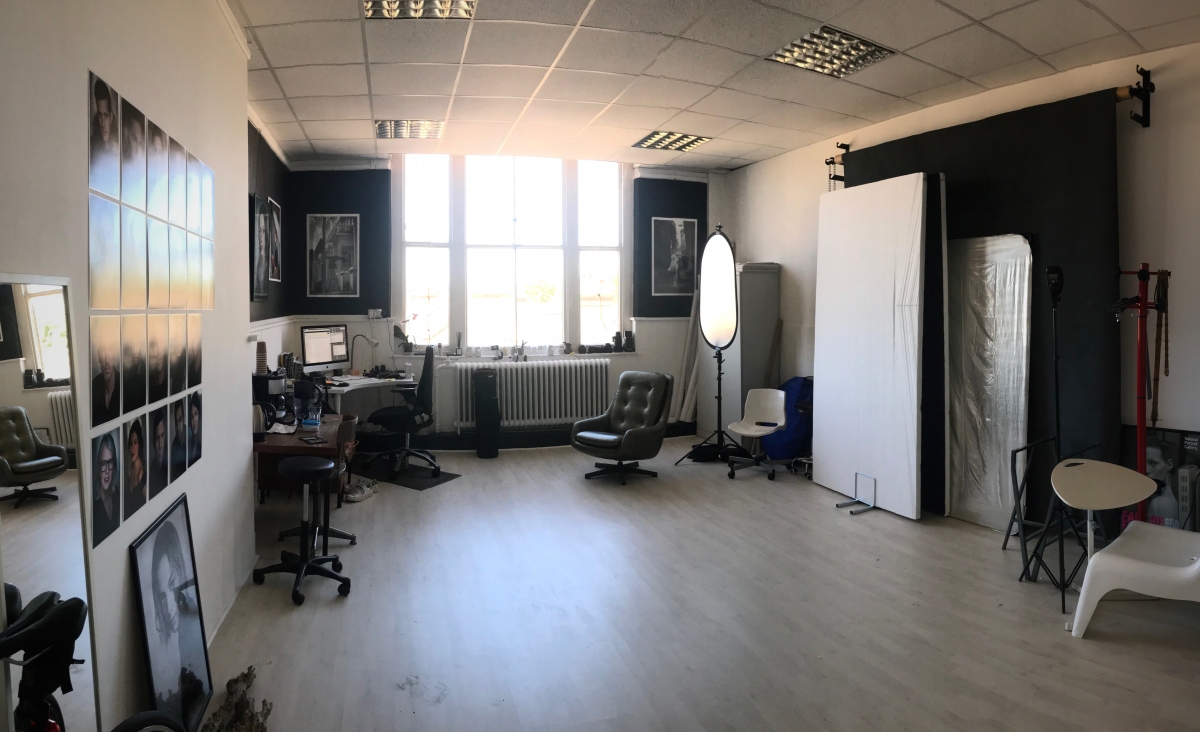 Where are you based?

I work from a beautiful studio in Queens Park, W9.
How long have you worked here?

I've been here for about a year.
What's great about where you shoot?

So much is great about where I shoot. I picked my room because it's on the top floor with a huge north-facing window giving a pretty near perfect light.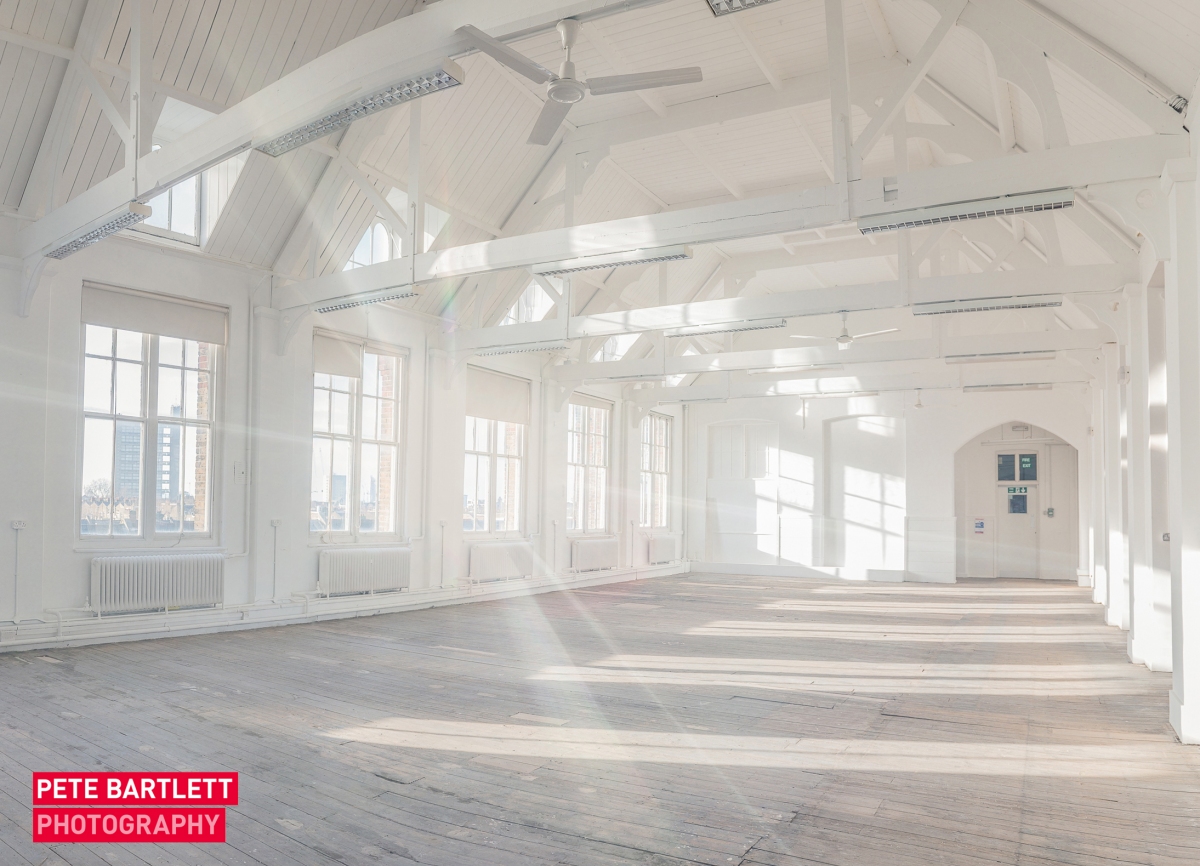 I've rented 2 studios before as well as worked from home but unobstructed north light, which, in the city you only really get from being high-up in a building, was what I had been searching for all along.
Another thing that's great is that right next door to my space is a massive open gallery space (see pic!) that I also get to shoot in. There are also lots of amazing spots around the building too.
And lastly, I love the community of people in the building. It's made up of artists, other photographers, fashion designers, costumiers, ceramicists, perfumiers etc.
Someone comes rounds with a lunch bell at 1 o'clock (it's an old school building) and we all troop down and have lunch together in the Café.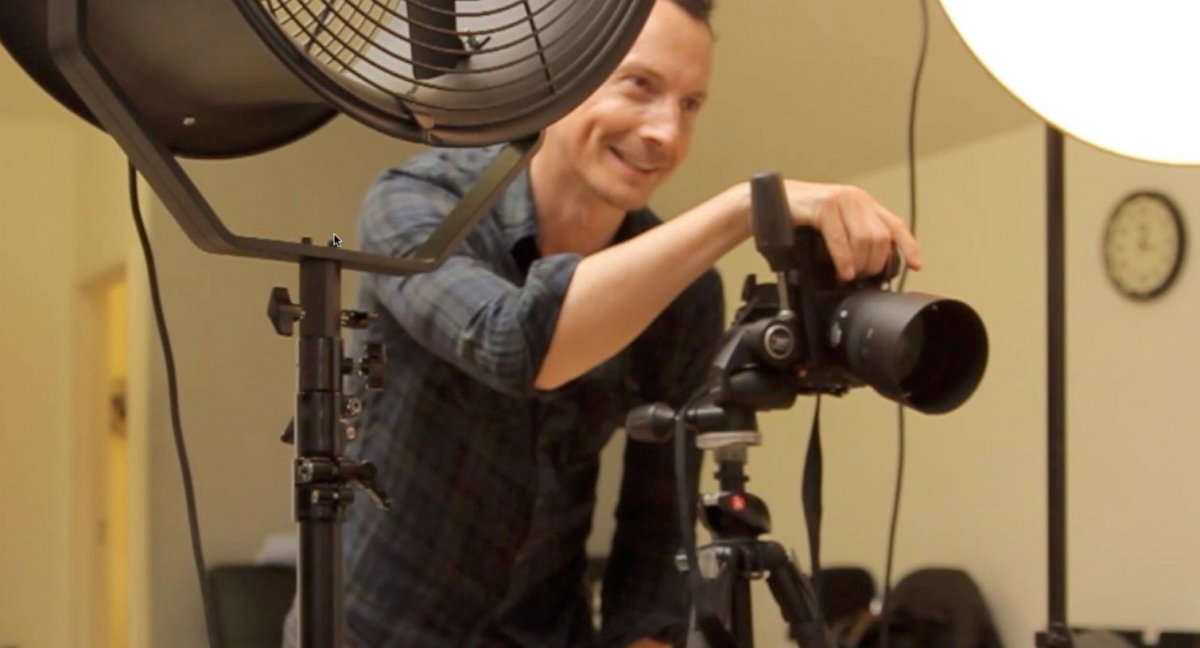 Describe your dream studio:

For all of the reasons above, I'm pretty close to having it right now. If the building was in Soho it'd be perfect but hey, you can't have it all. I'm very blessed.
Web address:
http://www.petebartlett.com/
Insta:
https://www.instagram.com/petebartlettphoto/
Facebook:
https://www.facebook.com/PeteBartlettPhotography/