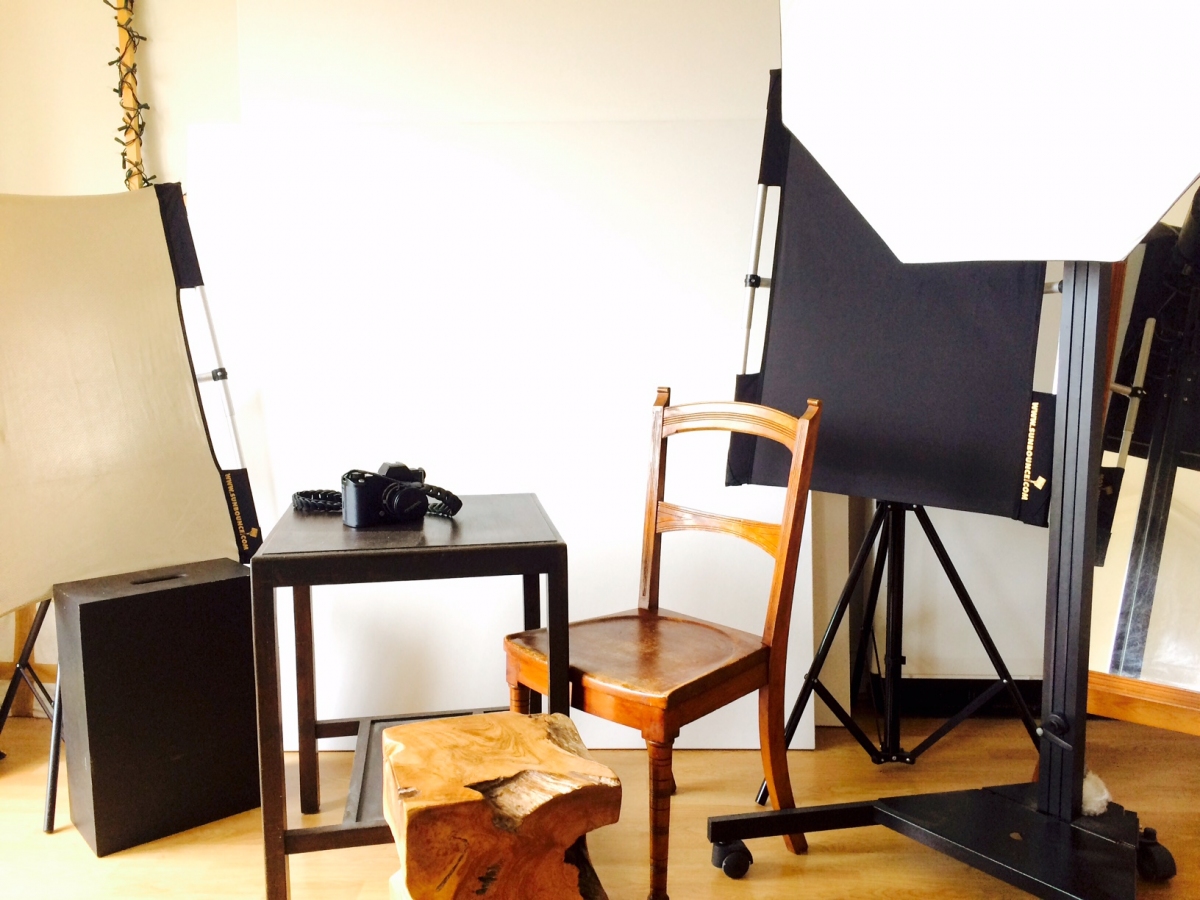 There isn't just one way to run a great headshot business. Our members rent studios, work at home or shoot guerilla-style on the street, while some have even hand-built their very own man-or-woman-cave for photography.
In the first of these monthly blogs taking a look at the place (or places) where the headshot magic happens, we peek behind the scenes to catch a glimpse of how self-proclaimed 'four-eyed portrait photographer'
Chris Mann
works.
Where are you based?
SW London
How long have you worked here?
I've worked here ever since I decided to shoot all of my headshots indoors so probably about 3 or 4 years.
What's great about where you shoot?
Where I shoot is pretty unremarkable, but there's plenty of space for shooting headshots. It feels more like a 'room' than a studio which I find helps to put people at ease, and - most importantly - the light is great (which is pretty essential when all you have is a white backdrop).
As you can see from the picture
[ gallery, opposite]
, photobooks (although not directly linked to shooting) are a huge part of my studio. I'm also really lucky that there is a spot round the corner that, at certain times of the day, when the light is right, produces stunning conditions for shooting portraits
[the image opposite shows off Chris' use of natural light nearby]
.
Describe your dream studio:
Top floor, open space with windows on one whole side of the building and along the roof.
In Paris.
Find Chris
Web:
www.chrismannportraits.com
Twitter:
@chrismannphoto
Insta:
@mannphoto
Facebook:
facebook.com/chrismannportraits/