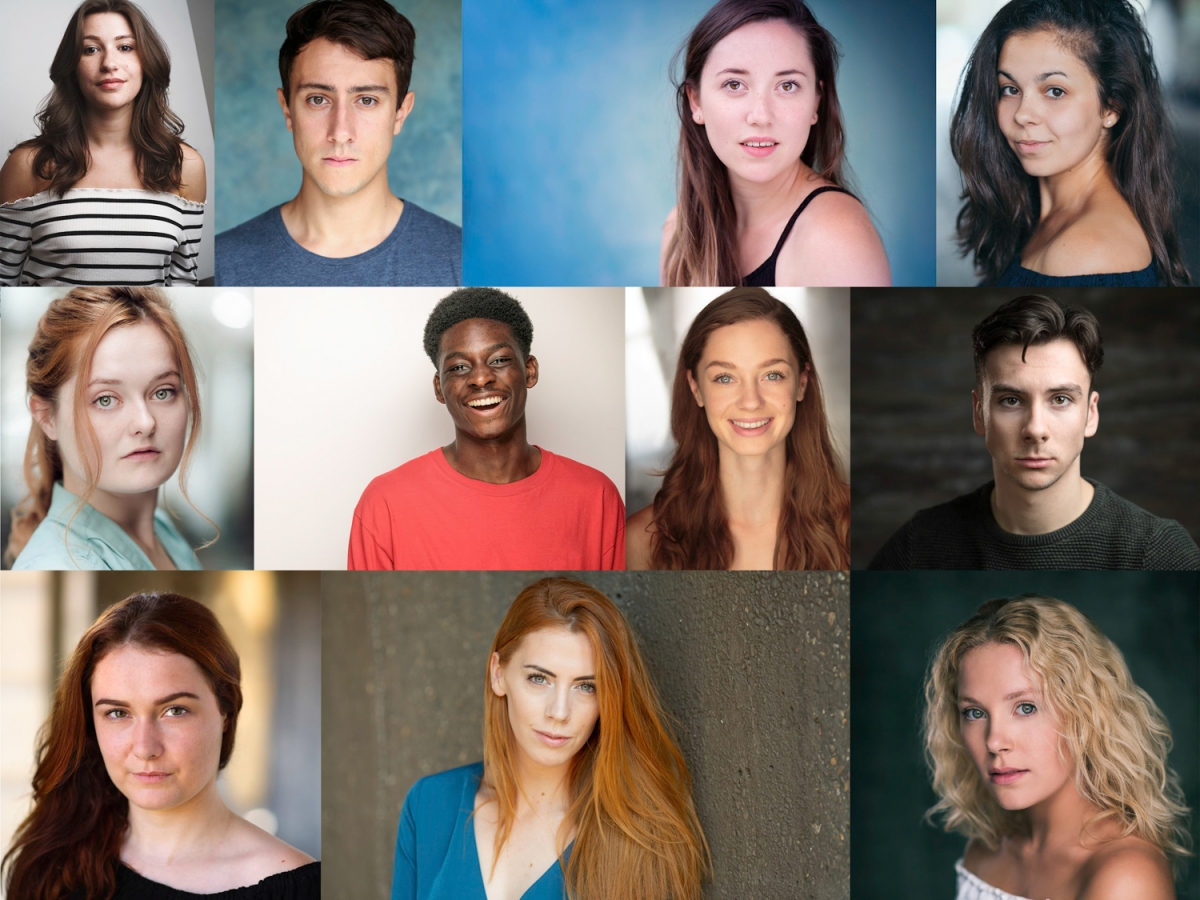 Now in its 2nd year, The Headshot Bursary is a major annual charitable initiative run by The APHP.
Aiming to give a little back to the industry that sustains us, we ask all the major UK Drama schools to nominate a deserving student going into their third year (or final year of an MA course), on 3 criteria:
-
Financial need
- we ask that students in need are given first consideration.
-
Performance excellence
- exemplary displays of acting skill during the year.
-
High academic achievement
- superb performance in the written and reflective aspects of training.
Once each school nominates a worthy recipient, we pair them with an APHP photographer, and 'voila!' they enjoy a session entirely for free, and photos to kickstart their career going into the profession.
Thirteen students enjoyed an Award in 2018, and you can check out a full list below (and see their happy faces above!)
As Rhiannon Cura, ALRA, shot by Steve Lawton, said: "
One of the most relaxed headshot sessions I have ever had ! Definitely recommend Steve ! Such a nice person and really cares about what he's doing and getting the right shot for you! Thanks APHP!
"
Outgoing APHP Chairman, Michael Wharley, says: "
The first year of the Bursary Scheme gave deserving students across the country a head-start, and our members were delighted to help to many more young actors at a significant moment in their careers in 2018
."
Bursary Award 2019
Thirteen isn't enough though; next year we're aiming for 20 at least, and the award will open in March 2019. So if your school didn't participate (and bizarrely quite a few were surprisingly hard to give away a session to!), do please contact:
Info@theaphp.co.uk
The APHP Bursary Awardees 2018 (and their Photographers)
1. Jordan Angell, Guidhall, (Claire Grogan)
2. Becky Dueck, BSA (Emma Bullivant)
3. Jessica Sharratt, GSA (Alishia Love)
4. Rhiannon Cura, ALRA (Steve Lawton)
5. Holly Maguire, Mountview (John Clark)
6. Aruna Jollah, Rose Bruford (Nic Dawkes)
7. George Griffiths, Arts Educational Schools (Michael Wharley)
8. Beth Roberts, Fourth Monkey (Robin Savage)
9.Dannie Harris, Drama Centre (Pete Bartlett)
10. Cameron Kelly Smith, LCM (Nick James)
11. Jade Mark at LIPA, (Kim Hardy)
12. Lucie Reynolds, RWCSD (Chris Mann).
13. Rebecca Wilkie, RCS (Adam Hills)