This year marked the professional debut of our
APHP Headshot Bursary
, a scheme offering a number of free headshot sessions to deserving 2nd-year-going-into-3rd year students on acting courses at many of the UK's leading Drama training institutions.
We asked courses leaders at each school involved to select a suitable student based on both their achievements in training and financial need.
It's our opportunity as the APHP to give something back to the industry that sustains us, and also gives select students a leg - or head - up, at an important stage of their careers.
A Flying Start...
The first shoot saw Robin Savage capturing headshots for Drew Johnson from
ALRA
: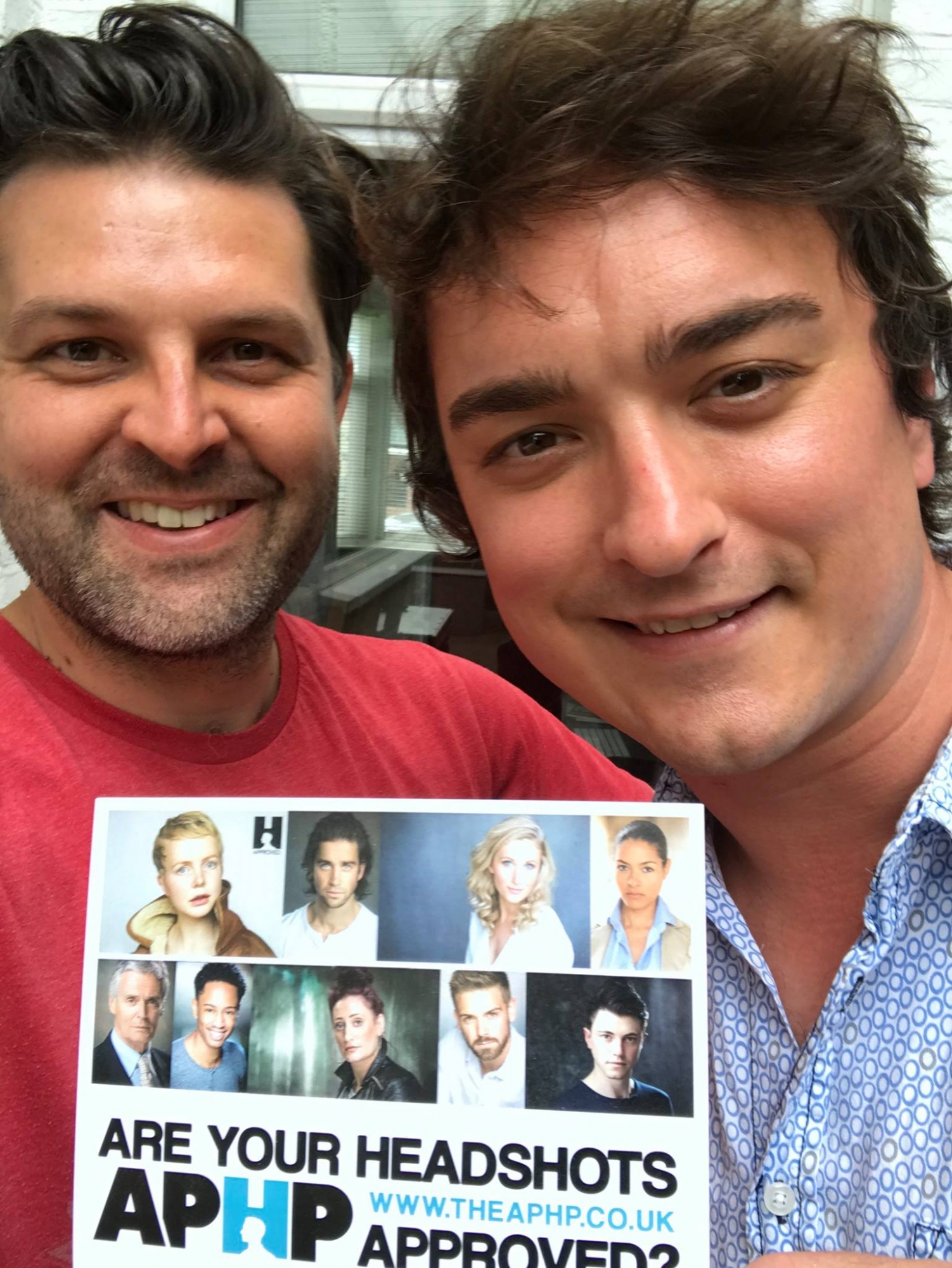 In Robin's words:
"It was a great pleasure to shoot the first ever APHP bursary headshot session, although that came around more by chance than design! ALRA student Drew Johnson had already contacted me about booking in a session, but unbeknownst to either of us the school had chosen him as their student for the award.

ALRA were the first school to nominate a student, and it seemed to make sense that Drew and I were paired!"


Former Army helicopter pilot Drew, may have had a less-than-typical route into the profession, but armed with some carefully thought-out tops and thoughts about his casting types, he and Robin were able to catch a range of looks. As Robin explains:
"The confidence and directness that was part of his old life was something easily accessible to him, so we got some strong shots to reflect that. Plus he arrived with some facial hair that could take him straight back to the times of the Three Musketeers…We explored a lighter and more playful side to him too and once he'd shaved we shot some stuff that was warmer, a bit more guy next door."
It's given Drew a portfolio to attract the eye of agents and casting professionals in the next year, and beyond, all for free.
The Bursary Scheme in 2017:
To discuss the bursary scheme in your drama institution for 2017, or for information about the group
Headshot Workshops
run by the APHP for drama schools, drop a line to info@theaphp.co.uk
Have a closer look at more of Robin's work at
www.robinsavage.co.uk